Find your LinkedIn profile style
Everything on LinkedIn starts with a profile. Do not be worried if you don't have an extensive work history. You will just need to think broader about your professional experience.

Unlike resumes, there is a lot more freedom when writing your LinkedIn profile.. You don't have to follow as many rules as you do when writing resumes. To build your profile, start by researching other profiles of recent graduates or friends (you can do this even without a profile). Research helps you understand the different styles and see how people show their experience in their profiles.
Create an account
If you don't have an account, start here to create one.
If you already a profile
If you have a LinkedIn profile with connections you need to change your notification settings. LinkedIn automatically notifies all your connections of changes to your profile. Turn this feature off when you are changing your profile, click here to learn how

Research the LinkedIn profiles of students from your school
Start by looking at LinkedIn profiles of other people from your school. They can be recent graduates or current students.
How to research profiles on LinkedIn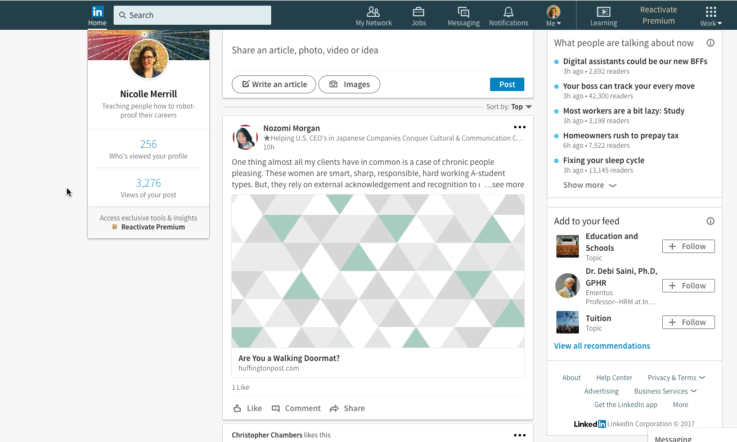 Research profiles to learn how you want to create your profile. Pay attention other people's profiles:

How do they write their profile title?
How do they describe themselves in their summary?
What experience do they include?
What keywords do they use to describe their work experience?
Use the Big Networking Workbook to record your findings from the research above. Then write the answers to the following questions:

What was your favorite title? What did you like about it ?:
What summary was most interesting?
Who's experience most resembled yours?