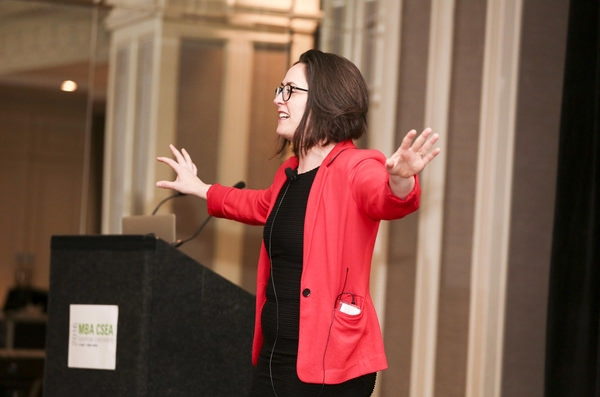 Nicolle Merrill, Founder, GlobalMe School, speaking at MBACSEA Global Conference.
I founded GlobalMe School to provide career training specifically for the globally ambitious. Whether you are studying outside your country, an international student in the US, or a recent graduate with international goals, you need skills to help you navigate a globe-spanning career. GlobalMe School gives you the tools and teaches you the skills to get your dream job abroad.
From the time I first studied abroad I wanted an international career. Since that experience I've studied, interned, and worked across the world. I completed my graduate school abroad as an international student in Denmark. I've worked as a luxury travel writer, a study abroad adviser, an adventure travel recruiter, a business developer at an international startup, and most recently an international MBA career coach. My career hasn't been a straight path yet it has been full of adventurous international opportunities.
In my last role as a career coach at Yale School of Management, I helped hundreds of globally-minded professionals, from students to executives, take their careers in new directions. I helped professionals land positions at leading companies like Google, Amazon, IDEO, United Nations, Bain, BCG as well as startups and nonprofits. I taught international cohorts how to build international professional networks and position themselves to stand out in competitive fields. I worked with employers from around the world to learn why they hire top candidates.
Now I'm sharing that knowledge with you. I'm passionate about helping globally mobile professionals succeed in their international careers. Learn more about my background on LinkedIn and follow along on Twitter: @pdxnicolle and @globalme_school. Also find free career advice specifically for international students on www.internationalstudentcareers.com.