Meet Your Course Instructor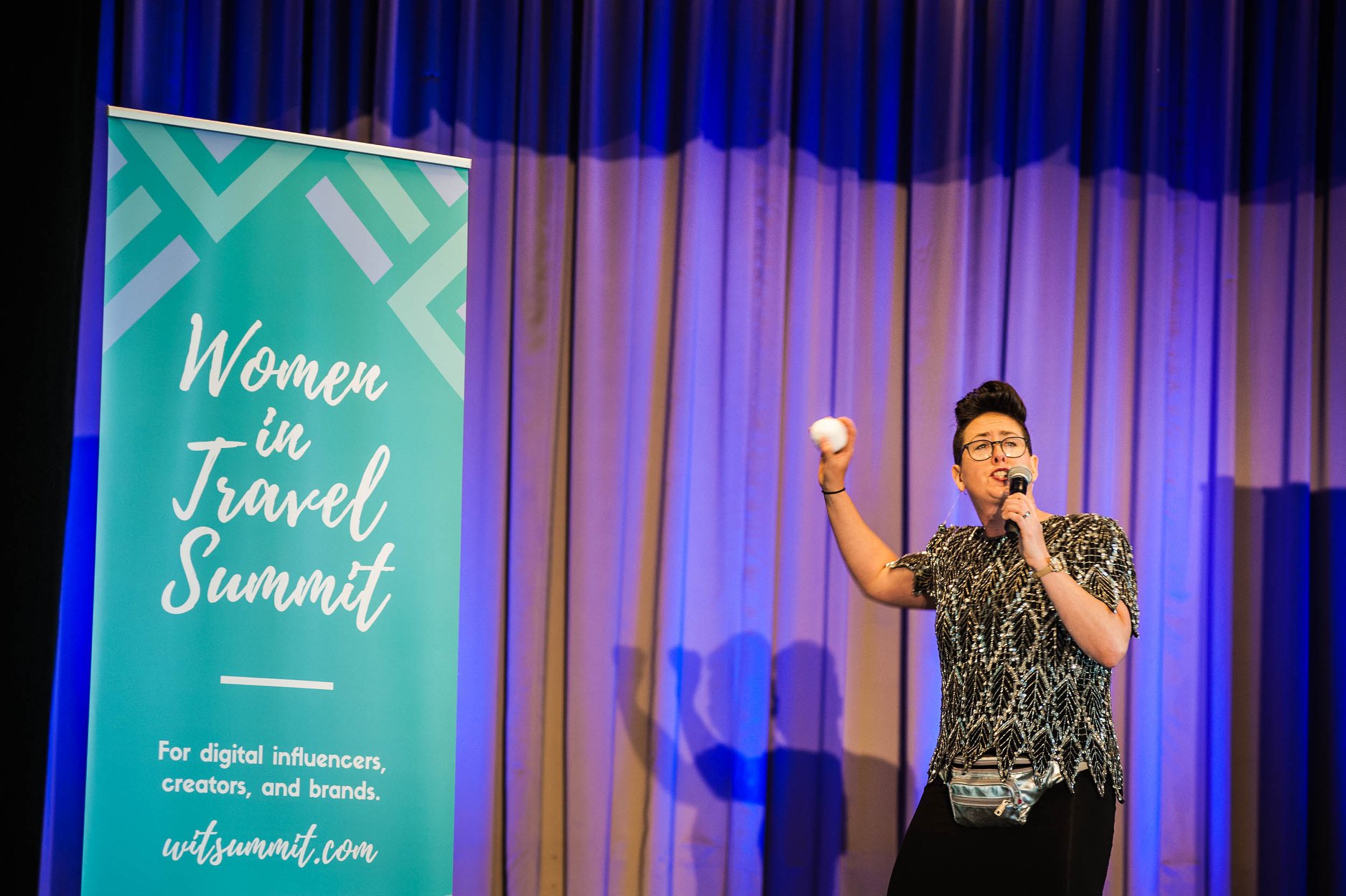 Throwing snowballs on stage as MC of the Women in Travel Summit, Quebec City, 2018
Hey, I'm Nicolle. I love teaching people how to hustle their way into new jobs.
I like to tell people I'm a professional job hopper. My nontraditional career has spanned industries, functions, and geographies. I've sold adventure travel in New Zealand, wrote for a private jet travel company in Seattle, and managed volunteers for a nonprofit in Thailand. Despite my professional job hopping ways, I convinced Yale School of Management to hire me in 2014. That's where I built some serious coaching chops. For two years I helped hundreds of MBA students, alumni, and global executives navigate ambitious career transitions.
It's also where I learned that traditional career advice is outdated. In a world of remote work, digital nomads, and emerging technology like artificial intelligence, we need career advice that matches our new world of work.

So I job hopped out of Yale SOM to launch GlobalMe School to upgrade traditional career advice for the new world of work. Now I speak on the future of work and career transitions and I'm writing a book about it for release in July 2019.
I believe more people need to experiment in their careers.
I want you to drop the traditional 9-5 and experiment with a remote work lifestyle.
But I'm not just a career coach with newfangled ideas. I know my way around a remote job search because I've worked in three remote roles:
✅ Business development and digital marketing for a London-based startup
✅ Career coach for a mid-sized American relocation company
✅ Chatbot designer for a San Francisco based AI startup
I'm excited to show you how to make a transition into full time remote job and gain freedom in your work day!