Note! This course is included in the Get Hired Job Search subscription package. Get the details here.
---
Internship season begins in January. Are you prepared?
This course is a recording of the Internship Checklist Webinar from December 5, 2017.
Included in this webinar is:
1 hour webinar with student Q&A

The Internship Checklist: An 8-page guide to the internship including actionable tasks to complete

Slides from the webinar
This webinar features questions and answers about internships from international students across the US. Some of the questions discussed:
Should you put projects on your resume?

How do you get experience before an internship?

How do you get recruiters to notice you?

How do you talk to recruiters on LinkedIn?

How do you reflect on your weaknesses?

How important is it to do in-depth research on a company before applying vs. before an interview?

Should you practice applying to small companies before applying to your dream companies?

Do companies recruit students for internships who are making a career switch?
Here's a preview of a few slides and the content discussed.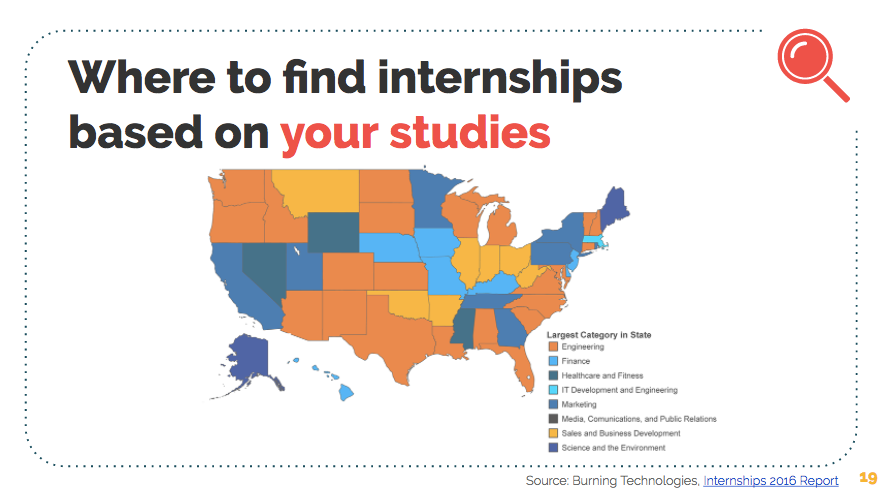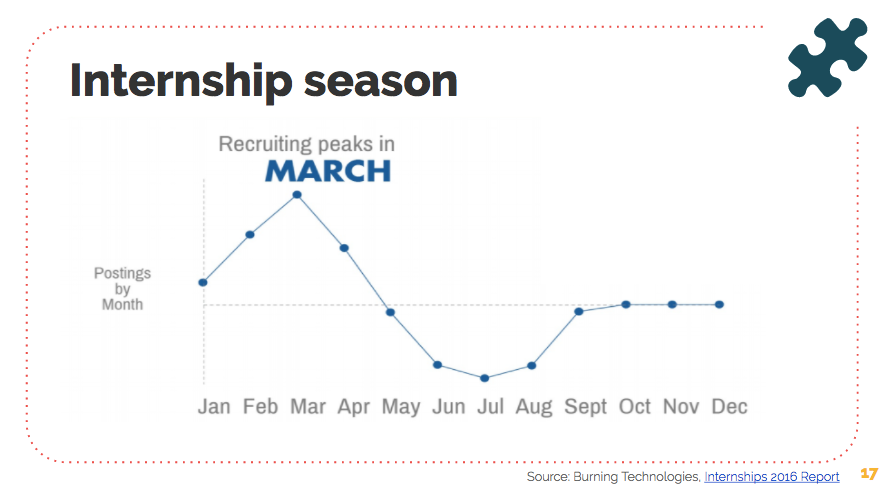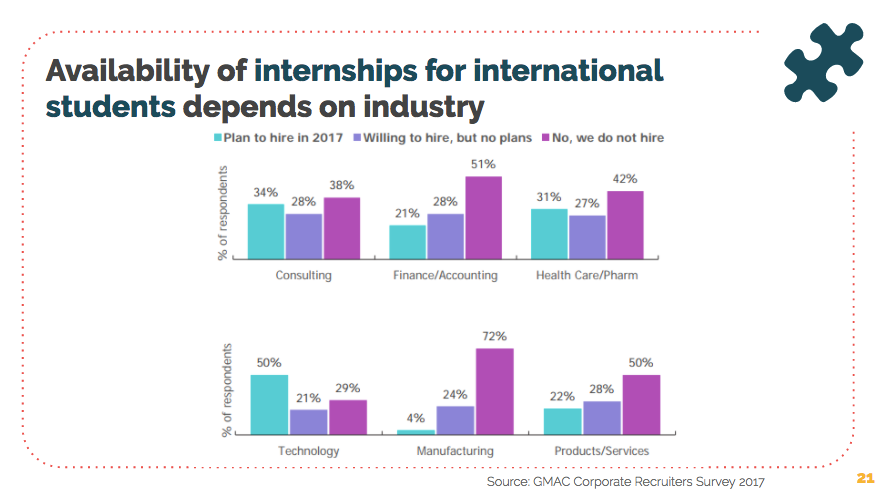 Watch this webinar and download the checklist if you are:
An international student studying in the US (undergraduate or graduate)
A future international student who is attending school next year and want to get ahead of the competition
Want to understand the internship process in the US so you get better results