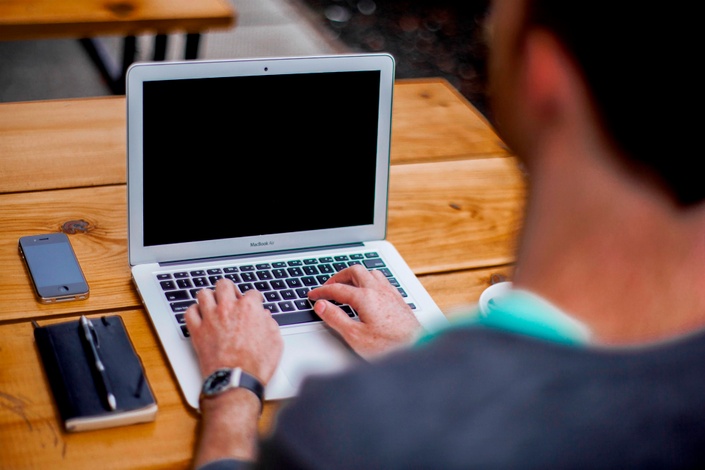 LinkedIn for International Students
Build your professional network by learning how to connect and engage on LinkedIn
Watch Promo
Note! This course is included in the H-1B Job Search subscription package. Get the details here.
---
Real talk: LinkedIn isn't the coolest network. Snapchat is more fun. Insta is more exciting. Twitter is more engaging.
LinkedIn isn't where the party is at.
Instead, it's where the hiring managers and recruiters are at.
Which means you need to be on LinkedIn. And you need to be using it regularly to land your dream job.
LinkedIn is your power tool.
It's more important than your resume.
It's more useful than business cards.
It's the starting point for all your networking interactions.
Take this course and learn everything you need to master this power tool. Students who take this course get:
Detailed video instructions showing how to use the platform

Exercises to help you write smart and build a profile that stands out
Templates to help you message anyone on LinkedIn
Bonus content on how to build a personal website and portfolio
Take this course and you will be able to:
Find alumni for informational interviews
Discover new companies for your target list
Write engaging emails that get responses
Prepare for informational interviews
Write a creative LinkedIn title and summary that stands out
Find international student alumni who are working in the US
Follow recruiters to find hidden opportunities
Set up smart saved job searches that match your background
Save time in your job or internship search
This course is recommended for:

Students who already have a resume
Students who are motivated to try new things
Students who want to build a professional network
Students who want to stand out in their job search
Students who are not afraid of making mistakes
Students who want to improve their written communication skills
Students who want to learn social media strategy and professional engagement techniques
Students who want to show off their academic interests and projects
This course is not recommended for:
Students who are not ready to start writing online
Students who can't commit to producing digital content
Students who do not want to step outside their comfort zone
Take this course to learn how to look good in every Google search and impress employers
The best part of this course is that you can access it at every stage of your job or internship search!

I know you're busy. This course lets you learn at your own pace. Unlike a workshop you don't have to take notes or memorize everything. You have access to this information throughout your job search.
As a student in this course you also get:
Discounts on live webinars
Notification for any new modules added to the course
LinkedIn is more than a profile. If you're a job seeker in the US, you need to know how to use this tool for all your networking activities. Don't miss out.
Your Instructor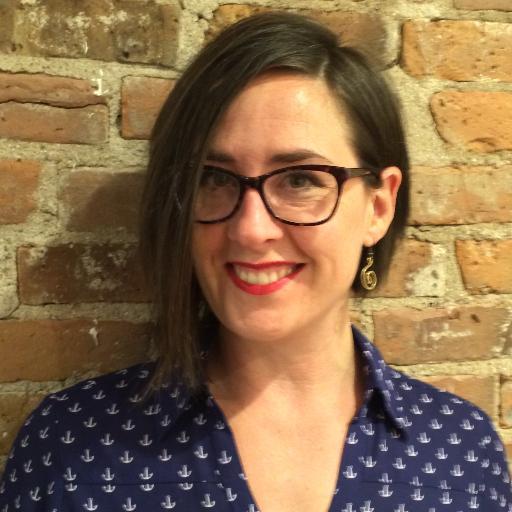 Nicolle Merrill is the founder of GlobalMe School, the online career platform that trains international students and professionals for adventurous international careers. In 2018, she launched www.internationalstudentcareers.com, a leading global career website for international students. Nicolle is the author of How to Get a Job in the USA: A Practical Guide for International Students.
Prior to GlobalMe School, Nicolle was an Associate Director of Career Services at Yale School of Management. Over two years, she helped hundreds of international students and global executives through global career transitions. Nicolle has worked with students who have landed roles at Google, Facebook, Amazon, the World Economic Forum, the UN, Alibaba, and numerous startups. Nicolle has spoken to global audiences at American and European higher education conferences on preparing international students for global careers.
Frequently Asked Questions
Will this course get me a job in the U.S.?
Unfortunately I can't guarantee any job prospects because there are too many variables that determine whether or not someone gets a job. It is difficult for international students to get a job in the U.S. due to H1B visa limitations and employers who are nervous about hiring candidates who don't have U.S. work experience. This course will teach you how to use LinkedIn to find more jobs, connect with influential professionals and improve your online brand.
Do I need to have a LinkedIn profile to start?
It is not required, however you should have an account set up so you can start building your LinkedIn profile.
Who should take this course?
This course is recommended for international undergraduate students who are at in their junior or senior years, or graduate students. All nationalities are welcome as the content is not specific to one culture.
Do I get a profile review when I purchase this course?
Unfortunately due to the volume of international students interested in LinkedIn, I can't provide LinkedIn reviews with each purchase. Individual reviews can be requested and purchased separately. Alternatively, you can ask your peers or a mentor for a profile review or your career services department at your school.
How long does it take to build a LinkedIn profile?
That depends on your experience and comfort with written English. If you have a strong resume, you can use that information to fill in the experience section. It will take longer to write the summary, which is similar to writing a cover letter except less formal. It is recommended that you only sign up for this course if you have a strong resume which has been reviewed by a professional, such as your university or college career services center.
When does the course start and finish?
It is a completely self-paced online course - you decide when you start and when you finish. It depends on how busy you are and how much time you want to spend exploring all the different people and jobs on LinkedIn!
How long do I have access to the course?
After purchasing this course, you have unlimited access to this course for as long as it exists. The best part about courses on GlobalMe School is that as new content gets added based on feedback or updates, you get instead access to new content.
What if I am unhappy with the course?
I would never want you to be unhappy! If you are unsatisfied with your purchase within the first 30 days, contact me for a discussion on why this course does not work for you and a negotiated refund.